Satellite photos indicate a detour to luxury estates by the sea
Where's Kim Jong Un? Satellite images provide clues to the possible whereabouts of the submerged dictator: movements of a train and several luxury boats suggest that he is staying in a coastal town.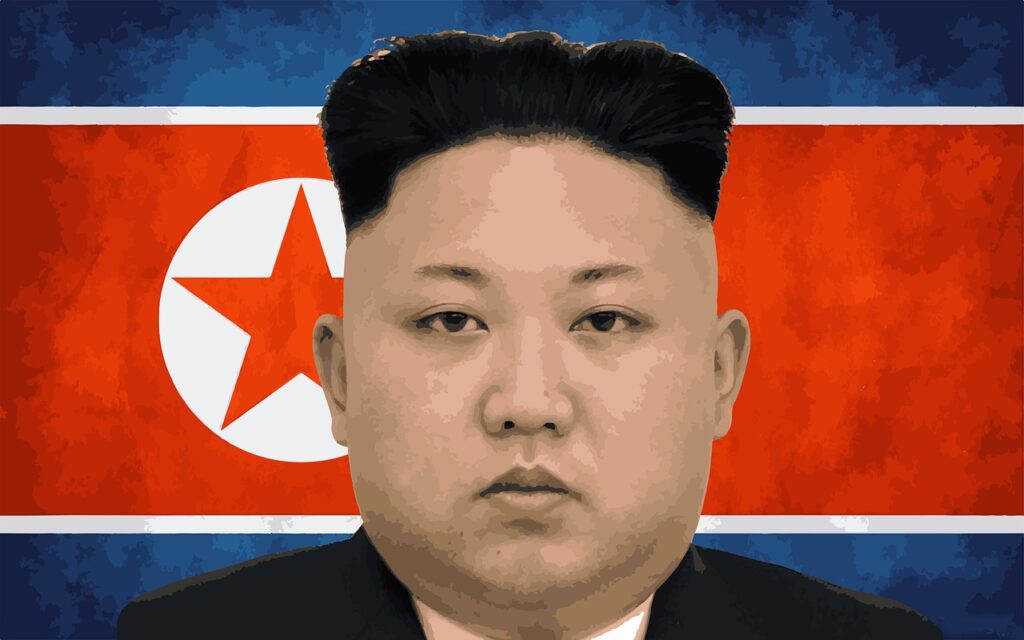 The borders with North Korea are tight – in times of Corona more than ever. Apparently, the only current clues to the whereabouts of Kim Jong Un, who is considered to have disappeared, can be obtained from the air. Satellite images, for example, provide evidence that he might be in the North Korean coastal town of Wonsan. Movements of several luxury boats that Kim Jong Un had used there in the past were observed.
A few days ago, the US news portal 38 North, which specialises in North Korea, also reported that the Kim family's personal train was parked in a station intended for visits by the ruling family to their villa there. The location of the train had also been revealed by satellite images and had provided a first clue to its possible whereabouts.
Speculation about Kim Jong Un's whereabouts had arisen after the dictator had not shown himself publicly for more than two weeks. The fact that he did not attend important events such as the laying of a wreath on his grandfather's grave on North Korea's highest holiday was considered by observers to be particularly unusual. Rumors were circulating: the ruler had undergone surgery, had died or there had been a coup against him. North Korean media had not reported on his stay since April 11.
With the evaluation of satellite images, it now seems more likely that Kim Jong Un has retreated to Wonsan. It is believed that he did so to protect himself from infection with the corona virus.
"One of his favorite homes"
The way in which Kim Jong Uns boats were now moved was a strong indication of the dictator's whereabouts there, according to various news sites specializing in North Korea. In 11 out of 17 cases since summer 2016 in which similar movements were observed, the dictator had stayed in Wonsan, the US news portal "NK Pro" reported. In some of the six unconfirmed cases, he had at least been seen in other places on the East Coast. It is not known whether he was residing in Wonsan during that time.
In Wonsan, Kim Jong Un runs a resort with a private beach, guest houses and a basketball court, as the pictures show. According to the report, last year an area of land was also leveled to build a horse race track, which the dictator inaugurated in January. Kim's luxury yacht Princess 95 will also be located in a boathouse.
"It is one of his favourite houses," Reuters news agency quotes Michael Madden, a US North Korea expert, as saying about the Wonsan facility. Madden compared Kim's enthusiasm for his property with the fondness of US President Donald Trump for his Mar-a-Lago property in Florida.
In total, Kim has 13 properties in North Korea, but only about half of them are used regularly, the expert said. All resorts, however, are equipped in such a way that they can serve as a command center for the dictator and he can control the country from there.
Wonsan is not only a holiday resort, but also a military base and a tourism prestige project for the dictator. In 2015, Kim opened a more than 400 square kilometre zone for tourism there. It is expected to attract around one million tourists in the near future and five to ten million visitors in the long term – at least that is what the project's catalogues say.
The city's approximately 360,000 inhabitants live between Kim's estate and a military zone. In March, several rockets were fired there for tests. This was seen internationally as a provocation. A UN resolution prohibits North Korea from carrying out such tests.
While observers around the world puzzled over Kim's whereabouts, US President Trump pretended to know – but was unable to divulge anything. His US Secretary of State Mike Pompeo, on the other hand, later told the Fox News channel that they had no information. The USA pursued the goal of denuclearizing North Korea. Trump had met with Kim three times in 2018 and 2019 to persuade him to abandon the nuclear program – ultimately without success.
Source: https://www.spiegel.de/politik/ausland/kim-jong-un-satellitenfotos-deuten-auf-abstechers-in-villa-am-meer-hin-a-3dbc1b9e-982d-4b9d-bacb-2406dd661a82